Affordable Bulk Trash & Junk Removal Services in Lantana, Florida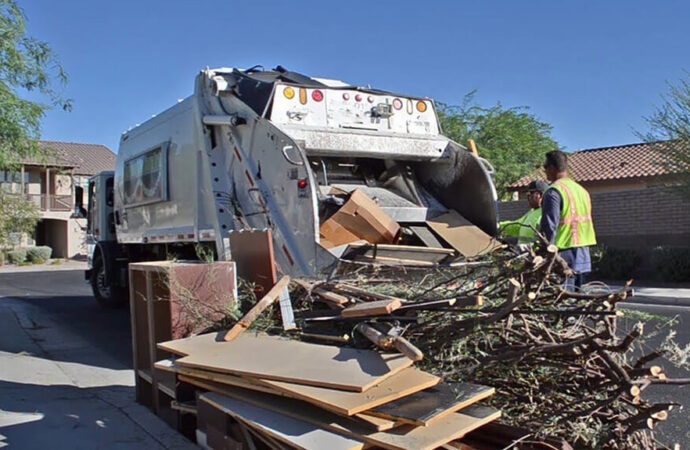 A home or an office filled with junk or trash is never a good sight – it can even be dangerous to a person's health. If you are looking to have a service that would ultimately get rid of the trash in your property, then a bulk trash service is what you need.
What is a Bulk Trash Service?
---
Bulk trash services and waste disposal and management are services that can help you get rid of whatever junk, trash, garbage, or waste you have on your property. Bulk trash refers to putting out or getting rid of the trash that is too bulky to fit in regular containers and waste bins.
We at Lantana Junk Removal and Trash Haulers can offer you the best, the safest, and the most efficient bulk trash service in the state.
Who We Are
---
We are a company that specializes in waste disposal and waste management services that can serve both the residential and commercial markets. We employ a team of highly qualified, educated, and willing trash and junk collectors, experts, and maintenance men.
The skills we have acquired through decades of service are targeted to keep all of your properties disinfected, clean, and organized. We offer a number of services including roll-off dumpster rentals, trash hauling, and removal services, junk and garbage disposal and management, property cleanups and sanitation, office and home clean-outs, and many more!
For years now, many homes have regarded us as their go-to company for affordable bulk trash disposal and removal. We've proven our worth to residents and commercial owners in and around the state of Florida and we can't be more proud of what we have done for our clients.
Just like how thousands of people have, you can definitely count on us here in Lantana Junk Removal and Trash Haulers. We will let you experience waste disposal and waste management like never before!
Give us a call now and we'll give you a free estimate!
Here is a list of our services you can get at Lantana Junk Removal and Trash Haulers:
---
Lantana Junk Removal and Trash Haulers is the top company in Lantana that offers the best residential and commercial junk removal services. Here's our additional services:
---