Expert Furniture Junk Removal Services in Lantana, Florida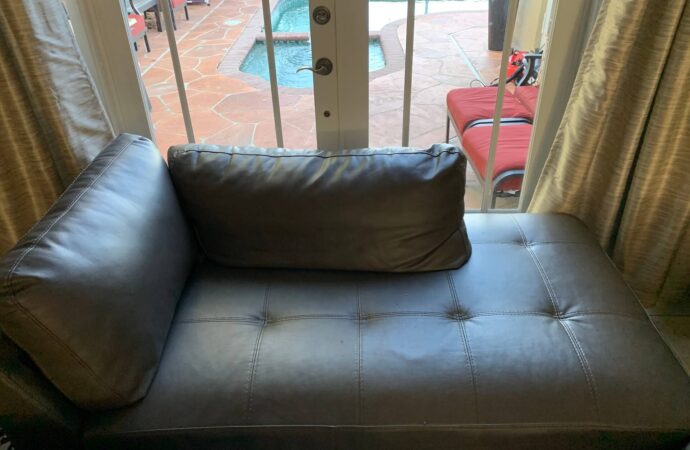 Nobody likes hauling furniture during their free time or having to lift all the couches, sofas, and heavy items. Unfortunately, there will come times when you need to move around sofas, dressers, tables, and more, so it isn't something you can avoid all your life. Talking about this can be frustrating. Well, you don't have to resign yourself to a day of excruciating work. Instead, get in touch with our team at Lantana Junk Removal and Trash Haulers as soon as possible. We can deal with all your furniture junk removal needs and ensure everything gets done in record time without you having to lift a finger.
Stuck with unwanted furniture? It's time to make it disappear. With our team, you don't even have to break a sweat when it comes to furniture removal.
As your local junk removal and furniture removal company, we can handle all the work for you, so kick back and enjoy how we handle all the lifting, loading the truck, and taking the furniture to the best centers and charity organizations.
It doesn't matter if that furniture is downstairs or upstairs. We can haul it all for a fair, affordable price. Dressers, wardrobes, beds, and more can be taken from your space by our team.
Scheduling an Appointment
To start scheduling your furniture removal with us, pick up your phone and give us a phone call. Alternatively, you can book online. Either way, the results are the same. You'll soon connect with one of our employees, who'll ask for more details about what you need and how we can help, when, and if you have any specific needs.
When relying on us, you get to experience all these benefits:
During our first conversations, we'd be happy to provide you with a convenient cost estimate. Then, you can choose a day for your appointment. If you need an appointment urgently, you can even choose from same-day and next-day availability.
On your appointment day, we'll roll up out front, ready to do some hard work for you. We always show up on time and with the right mindset for the job.
After we see the furniture you want to have gone, we'll be able to prepare an upfront quote for your approval, and it comes without charge and with zero obligations.
Before we remove your furniture, we'll need to get an understanding of what you're trying to get rid of. So, upon our arrival, let us see all the unwanted furniture. That way, we can prepare an upfront service quote AND think about whether we can to dispose of it, donate it, or recycle the items.
Professional Furniture Removal Near You
We pick up old furniture, so you don't have to! This includes many kinds of furniture, from small ones to large ones.
Whatever furniture you're trying to get rid of, we'll make the removal process simple and ensure everything gets done in no time since our company Lantana Junk Removal and Trash Haulers, worries about every step and how we can support you through this entire process.
Contact us today to get your free estimate and have our team working on the lifting and entire removal, so there's no need to continue struggling no matter what property you own and have the furniture in.
Here is a list of our services you can get at Lantana Junk Removal and Trash Haulers:
---
Lantana Junk Removal and Trash Haulers is the top company in Lantana that offers the best residential and commercial junk removal services. Here's our additional services:
---