Expert Home Clean Outs & Services in Lantana, Florida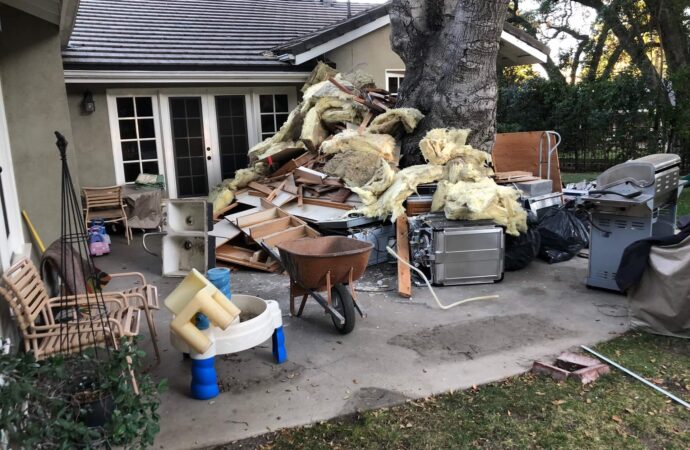 The first step in creating a beautiful home you love and can call your own is cleaning it, so you make sure nothing is left by the previous owners, or in case this is your main house and the place you already call home, you will need to make sure everything is cleaned entirely at some point. We can assist you with any size job, including complete home clean outs, or if it's just a few small rooms, and even attic cleanings. Our team at Lantana Junk Removal and Trash Haulers has it all. It is not about being able to do everything, but rather it is about meeting your needs and cleaning up the property with our house clean out and ensuring you get everything you don't need to be removed while the rest is organized and sorted out.
Our house cleaning services can be used to clean out a room or to clear out an entire home, so rest assured we can be there for you regardless of the service you require. We have enough equipment and members to do the job, and we always guarantee the best.
Our commitment to excellent customer service, reliable performance, and environmentally-friendly practices make us the best-rated junk removal company in the area, and we will focus on helping you get everything done in no time.
It is easy to hire our property cleaning services and get everything done in no time since you won't have to struggle with all the removal, organization, and items in your home. We will provide a fair estimate and stick to it when you request us as well, so don't worry about this being a service you cannot afford. 
We will dispose of all junk and materials in accordance with the law, and we will always try to recycle everything that will be removed.
We are quick and efficient, and the entire process is affordable for small and large properties.
Home Clean Outs: We Can Handle a Single Room
We can give you a free estimate if your goal is to clean out a basement, bedroom, or home office, or just a simple room instead of the full property as well. 
You only need to point the way when we arrive and how you want us to help you with the entire process. Our friendly team will remove all junk and haul it away so you can focus on the task at hand.
We are proud to offer high-quality customer services to help people through difficult times or simply because they want to clean out their homes and get rid of all the junk. We will take care of unwanted items that have been left behind in estate properties.
Our team offers a fast and affordable solution for tenants who have left behind junk and possessions. Professional property managers can get business accounts so they can collaborate with us to clean all their properties.
Contact us for a free estimate and to have the whole clean out done by our staff. It is important to remember that every aspect of house cleaning, including how you want to dispose of unwanted items or junk, will be based on a custom estimate.
Therefore, don't expect us to go for the same price since the size, the amount of work, and more factors influence the final cost and if you need to pay more or even better: pay less.
Here is a list of our services you can get at Lantana Junk Removal and Trash Haulers:
---
Lantana Junk Removal and Trash Haulers is the top company in Lantana that offers the best residential and commercial junk removal services. Here's our additional services:
---