Expert Demolition Removal Services in Lantana, Florida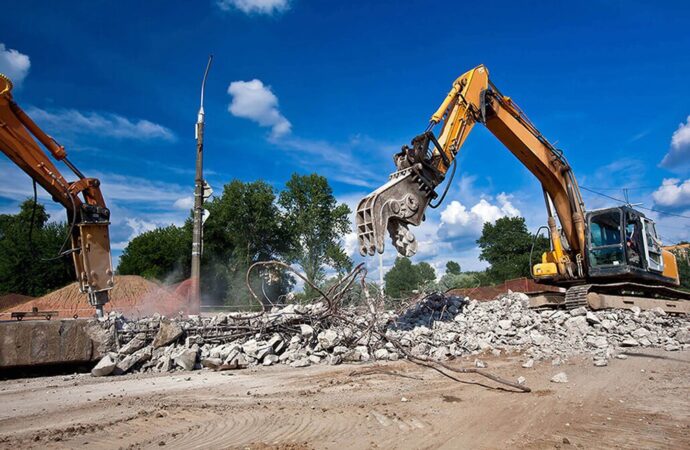 The construction business is not an easy niche. In fact, it's one of the most tedious, stressful, and exhausting – but rewarding – industries of all. After construction, renovation, and demolition, most contractors aren't sure how they can dispose of the waste that has accumulated on the site.
Here is when demolition removal Lantana companies would have a crucial role in. There are many demolition removal companies here in Florida but among the rest, Lantana Junk Removal and Trash Haulers stands out.
What we do
---
We are known to be an all-around company that does junk removal for both residential and commercial; junk hauling and collecting; and renovation, construction, and demolition removal. Many of our business customers are happy with the service we provide.
When we get to the site, all you have to do is point what you want to be cleaned and we'll get right on to it. Our team of highly professional and heavily experienced servicemen is duly trained to exceed all clients' expectations and to go beyond what they need to do.
Our haulers are experienced enough to collect all types of construction waste, with the exception of hazardous and toxic materials, of course.
We collect all kinds of construction debris such as drywall, sheetrocks, windows, tiles, even canvases, and floorings. You don't need to look elsewhere if you're trying to find a company that does everything for you.
For decades, we have been servicing thousands of clients in whatever junk disposal or construction/demolition removal they need. They've put their full trust in us that we will deliver the best and the most professional service.
Need help in a renovation cleanup? Don't have any idea who to contact for your construction or demolition removal? Contact us here in Lantana Junk Removal and Trash Haulers now and get world-class construction debris removal.
Dial us now and get a free quote to know how much the services you require would cost you – we can guarantee that you'll be happy both with our service and our pricing, like how our customers have.
Here is a list of our services you can get at Lantana Junk Removal and Trash Haulers:
---
Lantana Junk Removal and Trash Haulers is the top company in Lantana that offers the best residential and commercial junk removal services. Here's our additional services:
---