Get a FREE Quote for Lantana Junk Removal Services, Trash, etc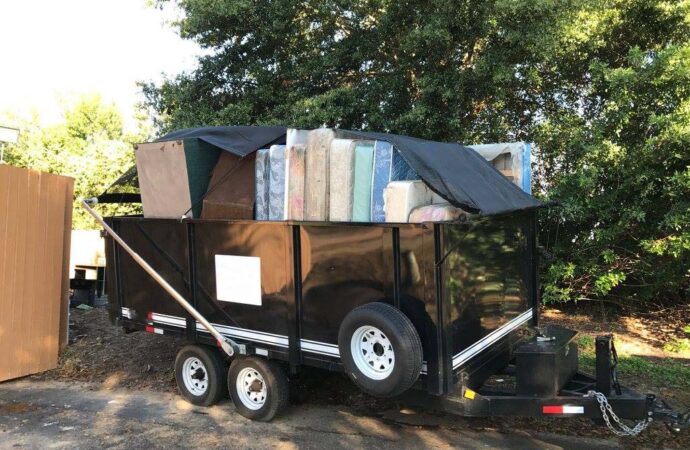 At Lantana Junk Removal and Trash Haulers, we want to make sure you get all the support and assistance you need with junk removal. Therefore, if you are trying to get a company that worries about your needs and tries to accommodate them—and actually does it—while also worrying about the planet and avoiding relying on landfills, we want you to know we're right here to help you with everything.
Allow us to be the solution to get everything done. We will be there with our team, trucks, and all the equipment we need to remove your junk. Now, what type of junk can we dispose of for you?
Most of the time, we are able to get rid of anything related to non-hazardous items and waste. This means we can handle furniture, appliances, regular rubbish, food waste, and garbage from your household, as well as the usual trash, and help with debris, so everything is clean in your property and during or after the project you have going is done.
We will make sure everything is cleaned even if the service you're requesting isn't specifically cleanout. We want to make sure you are not struggling with the aftermath when we can pretty much sweep up the area and ensure you have it all done in no time.
With this in mind, we want you to know that we have over 20 different services waiting for you and that if you are trying to have an entire cleanout in a property, business, foreclosure home, and more, we are here to help you.
We are proud of the team we have trained over the years and how we care about every new member properly. We are always making sure you get all the help for junk removal while the team handles heavy lifting and the entire process as part of the assistance and support we offer.
Contact us today to get your free estimate, which comes with zero obligations since you don't have to feel pressured to hire us after receiving it, and it is actually free of any charge.
All estimates can be provided either by the information you give us or by visiting your place so we can assess all the junk and how much work this project and removal will take. The latter is usually the best option since it will be the final or accurate price for the service you're requesting, while the first one is more of a questionable option due to how much we're missing in information.
If you cannot schedule a visit or just need an average, don't hesitate to contact our team via phone, email, or by filling out our contact form. We will be more than happy to assist you in every step.
Make sure to call us if you have a same-day request and removal planned, or book our team and trucks if you have a project coming up or need our help for a specific day. We will be more than happy to always accommodate your needs.
Here is a list of our services you can get at Lantana Junk Removal and Trash Haulers:
---
Lantana Junk Removal and Trash Haulers is the top company in Lantana that offers the best residential and commercial junk removal services. Here's our additional services:
---