Affordable Light Demolition Services in Lantana, Florida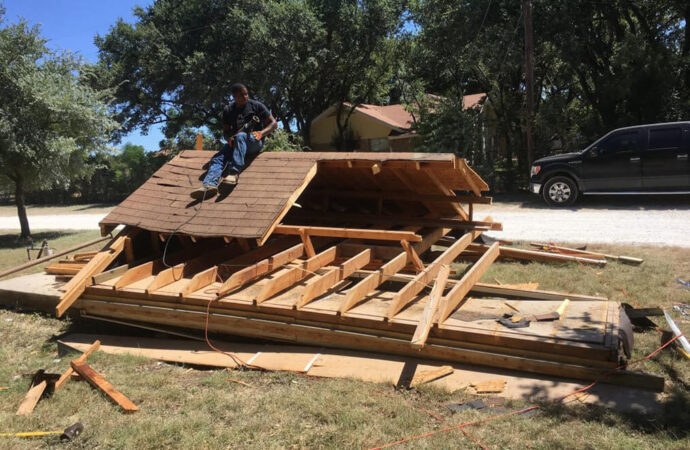 Are you in need of a slight renovation of your home? Do you wish to change the appearance of your residential property even in the slightest way possible? Contact us here in Lantana Junk Removal and Trash Haulers for an affordable light demolition service!
Most of our residential and commercial clients cling to us for their light demolition requests, and here's why:
We Work Safely
---
We are backed and equipped with highly dedicated, skilled, and heavily experienced construction experts, junk and trash collectors, rubbish and debris specialists. All of our guys are trained in the best ways possible to ensure that the quality of our work is not compromised while making sure that everyone around the site is safe.
We Have Diverse Services
---
Apart from light demolition, we also perform a wide array of waste disposal and waste management services including:
Trash and Junk Hauling and Removal

Rubbish and Debris Removal

Demolition Waste Removal

Roll-Off Dumpster Rental Services

Bulk Trash Removal and Collection

Trash Out Services

And Many More!
Whatever concern you have regarding waste disposal and waste management services, you can count on us!
We Have Flexible Pricing
---
Unlike other companies who take advantage of certain situations, we don't overcharge! In fact, we'll even give you a free quote or estimate as to how much certain services cost.
Call Us Now!
---
There are a number of reasons why you should work with us. If you are in dire need of a company that can perform a whole wide range of waste disposal and waste management services, don't hesitate to give us a shout!
We at Lantana Junk Removal and Trash Haulers can be the company you can bank on if you need a light demolition service done in the best, most careful, and most efficient way possible.
We'll let you experience waste disposal and waste management as you've never before all for an affordable rate!
Here is a list of our services you can get at Lantana Junk Removal and Trash Haulers:
---
Lantana Junk Removal and Trash Haulers is the top company in Lantana that offers the best residential and commercial junk removal services. Here's our additional services:
---