Best Waste Container Expert Services in Lantana, Florida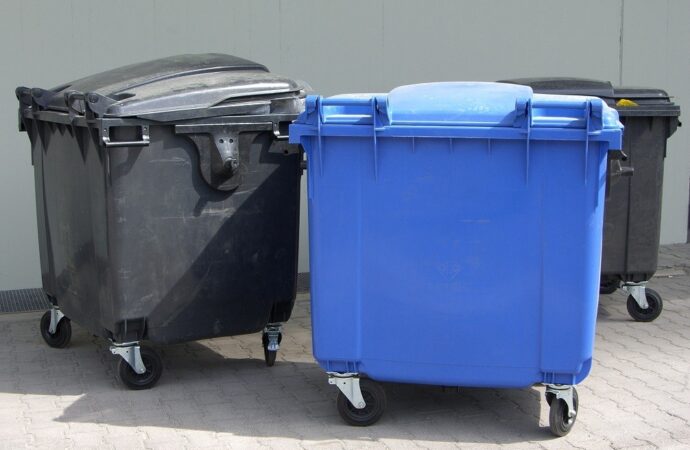 Among the most important things in your homes would be waste containers. Low-quality waste containers can be dangerous not just because they can produce foul-smelling odors but because there are wastes and garbage that can deteriorate it, too.
Lantana Junk Removal and Trash Haulers' waste containers experts are more than what most people ask for. We offer a wide array of waste containers spanning from regular plastic, PVC containers to steel and aluminum ones.
We Have The Best
---
We're considered by thousands of people to be the best company in all aspects of waste disposal and waste management. Literally, all our clients come back to us for another service and we take pride in that.
The Best People
---
The people under our employees are highly trained and educated in the field, enabling us to perform at our best with our services.
The Best Waste Containers
---
Whether you need to purchase a waste container or you just need to rent one, we can offer an extensive range of waste containers.
The Best Services
---
From regular dumpster rentals, office, and house clean-outs, to junk hauling, you'll never doubt the level of services we perform. We're your all-around company in waste management!
We a Lantana Junk Removal and Trash Haulers can make all of your worries turn into wonderful things. With our high-grade and specialized waste containers, there's no type of waste we're not able to collect and haul.
Unlike other companies that focused on making a decent profit, we focused on many different investments which included skills, knowledge, and even resources and equipment. Across the entire state of Florida, we have been the company who stood tall and proud, dedicated to bringing aid to property owners who needed help with their waste and their garbage.
Give us a call – we'll send you an estimate of the services and the products you need for free. Experience world-class quality services at cheap and affordable prices!
Here is a list of our services you can get at Lantana Junk Removal and Trash Haulers:
---
Lantana Junk Removal and Trash Haulers is the top company in Lantana that offers the best residential and commercial junk removal services. Here's our additional services:
---