Expert Demolition Waste Services in Lantana, Florida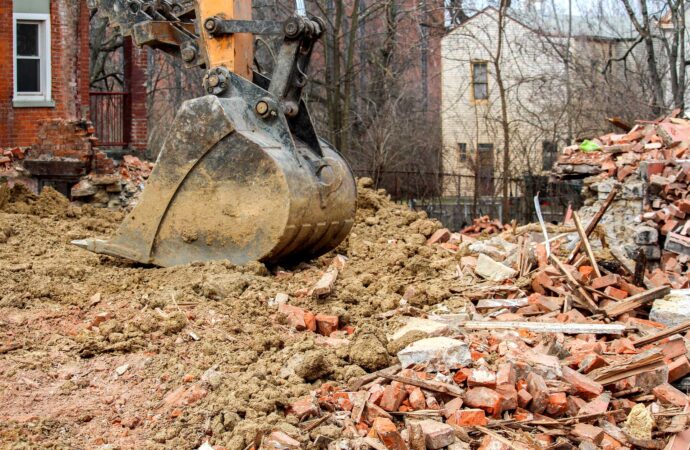 What do you do with all the scrap, waste, and rubbish after a demolition service? If you can find things that can be recycled – do so. But if you're not sure where you can put or dispose of the waste or rubbish that came to be, the best bet is to hire a cleaner who can clean it for you.
Lantana Junk Removal and Trash Haulers is a company that specializes in junk hauling and removal, specifically demolition waste Lantana removal. We can offer a full load of services from light demolition to demolition removal, and even property cleanups.
Our Services
---
We cater to both commercial and residential clients, making sure that every corner of their properties is cared for and are clean. We can guarantee a clean, safe, and efficient performance in all of our services – they include:
Light Demolition

Property Cleanups

Property Inspection and Reports

Dumpster Rental Services (Commercial and Residential)

Home Clean Out

Office Clean Out

Construction, Renovation, and Demolition Removal
You don't have to worry about whatever service you need, we are staffed with highly knowledgeable, accommodating, proactive, and polite junk collectors and demolition waste experts to satisfy every service you require.
Apart from our people, we've also invested in high-grade and high-quality equipment, helping us thoroughly with our projects and services. You can never go wrong in choosing us to serve and to bring whatever waste disposal or waste management service you need.
Thousands of our residential, commercial, and celebrity clients always look at us when they need help with their waste or junk. Lantana Junk Removal and Trash Haulers' demolition waste removal service is something you would want to take especially if you're stuck in a situation where you're property is filled with scrap and raw material.
Our services are safe, convenient, and high quality, making sure that all of your expectations are exceeded. Call us now and experience a whole new level of waste management and disposal!
Here is a list of our services you can get at Lantana Junk Removal and Trash Haulers:
---
Lantana Junk Removal and Trash Haulers is the top company in Lantana that offers the best residential and commercial junk removal services. Here's our additional services:
---