Expert Storage Unit Clean Outs & Junk Removal in Lantana, FL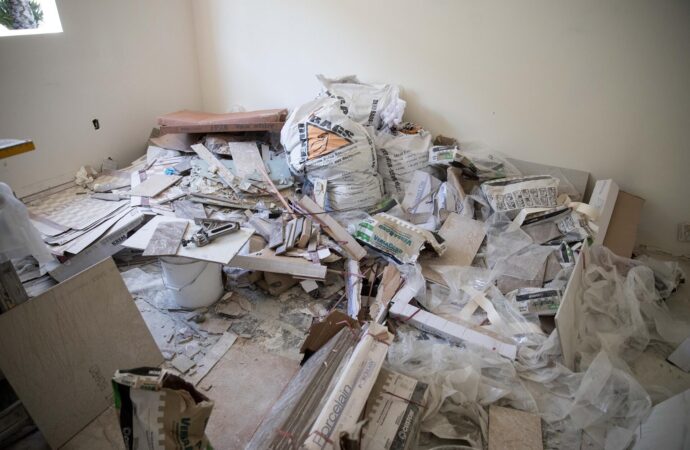 The storage units can be used to temporarily store items that you don't use very often or have special meanings for you, or maybe you are moving part of your belongings due to limited space. The truth is that you can use the unit for many things, but it is common to end up cluttering it and missing the point of having it. This is why storage unit clean outs are often needed, but being able to dispose of everything or remove what actually works or not will take more time and effort than you think. At Lantana Junk Removal and Trash Haulers, our team can help you with the process and ensure that all your junk is removed and the rest is organized and sorted out or that we just clean out the entire unit.
It can be hard to clean out storage areas. We encourage you to call us and have every member of our team help with the cleaning. This will ensure that the job is completed quickly and that all junk and items are properly disposed of. Our team has a lot of experience in cleaning out storage areas and ensuring that items are either donated or recycled.
With our help, storage clean outs are simple. Our service has the best advantage of being able to do everything. You won't have to move your items from the storage unit or deal with all the heavy lifting this involves. 
We'll take your items out of the storage unit and load them into our truck. We will ask you only to specify what you do not want, and we will take care of everything else.
Before you contact us or if you're open for some recommendations before we begin the entire clean out, we suggest you read below the best tips to get this done quicker:
Cleaning is a process that requires a certain mindset, and you must be prepared to know what you want to keep or not. It is possible that you have forgotten what you kept in your storage area if you haven't cleaned it out in a while. Take the time to think about it, have a look, and contact us with a good idea—or we can also help with this process.

Make a list of all the items in the storage unit. After the storage unit is opened, scan it. Take note of what you have and what you don't, and we will make sure to remove what you don't want to keep.

Multiple piles can be sorted. We help you make three piles: donations, recycling, and disposal. A fourth can be added based on what you want to keep.
How We Handle Storage Unit Clean Outs:
Because we are focused on proper disposal in recycling or transition centers, you don't have to worry about how our team will dispose of your junk.
Lantana Junk Removal and Trash Haulers focuses on recycling most items. We always aim to eliminate the items we remove during cleanouts.
All matters are handled professionally, and you can trust our team to provide outstanding service in the area.
For more information or a quote, please call us or email us. You can contact us and rely on our team to have your storage unit cleaned out immediately.
Here is a list of our services you can get at Lantana Junk Removal and Trash Haulers:
---
Lantana Junk Removal and Trash Haulers is the top company in Lantana that offers the best residential and commercial junk removal services. Here's our additional services:
---