Commercial Dumpster Rental Services Pros in Lantana, Florida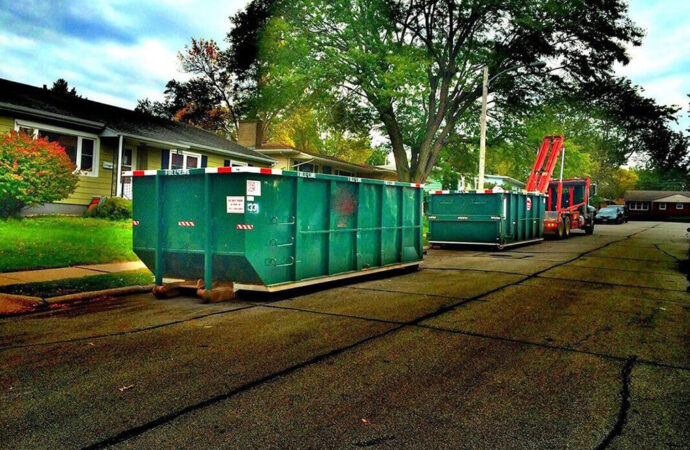 Do you need help in the collection and disposal of junk and garbage from your office or your commercial establishment? The local or the city's garbage collectors might not be able to help you with it because they can only hold so much. Especially if the nature of your business produces more waste, you might have to rely on waste disposal and waste management companies for the collection of your trash.
Here in Florida, many, if not all commercial and business establishments trust us at Lantana Junk Removal and Trash Haulers for their commercial dumpster rental services pros. Our wide and comprehensive range of services is loved and admired by small-to-medium-sized businesses, even large corporations.
Why People Choose Our Dumpsters
---
We have made a pretty good deal of investments in the types, kinds, and qualities of dumpsters we have in our arsenal. From regular small-sized dumpsters that can fit supplies, equipment, and regular daily trash, to vehicle-like dumpsters that can fit the biggest and the bulkiest of your junk.
What We Collect
---
We collect everything that is, of course, safe and non-toxic. To give you the slightest idea of the junk and waste we can take, here are some of them:
Old House and Office Furniture

Office and Home Equipment and Supplies

Bathroom Appliances and Equipment

Kitchenware and Kitchen Appliances/Equipment

Wall Partitions/Whiteboards/Glass/Etc.

And Many More!
Do you need help in the disposal of the waste that has accumulated in your working space? Can't you decide what you need to do when there's just an outburst of garbage? Don't hesitate to give us here in Lantana Junk Removal and Trash Haulers a call and we'll send out the dumpster you need with the best and the most reputable servicemen and junk collectors to your location.
Call us and see the difference between regular services and world-class quality services courtesy of us! Get a free quote by calling us, too!
Here is a list of our services you can get at Lantana Junk Removal and Trash Haulers:
---
Lantana Junk Removal and Trash Haulers is the top company in Lantana that offers the best residential and commercial junk removal services. Here's our additional services:
---