Best Dumpster & Waste Container Pros in Lantana, Florida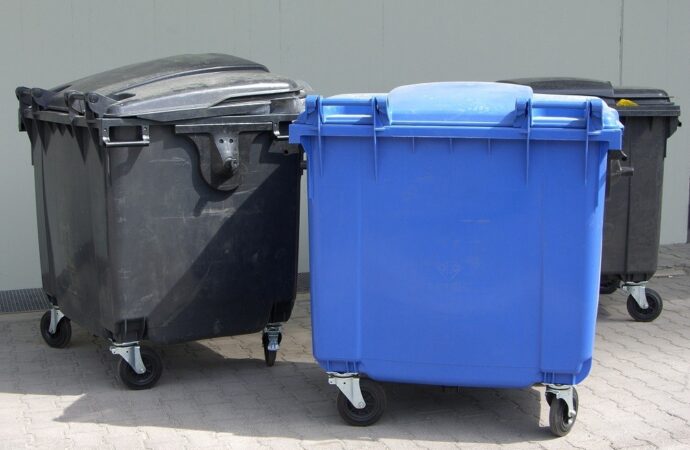 When you're renting dumpsters and waste containers, the size, shape, and make is important. Why? Imagine you're trying to dispose of large and bulky junk which includes mattresses, beds, couches, and tables – would a regular 10-yard dumpster be able to support that?
Lantana Junk Removal and Trash Haulers is a company that is never short on waste containers pros. In fact, we have a list of waste containers you can definitely choose from to support and to handle whatever waste you're trying to dispose of!
Ours Are Of High Quality
---
Throughout our years in the industry, we learned the importance of investing in better quality waste containers, larger scales of dumpsters and waste containers, as well as the knowledge on how they can be disposed of.
Clients who were able to get a chance to work with us came back, wanting for more. They knew that our waste containers are complete and that they'll definitely be able to dispose of everything they want to get rid of.
We never lacked necessary permits and we always think about the condition of our clients after our services. Our proficient, qualified, and heavily experienced servicemen will even sanitize and disinfect the entire location to make sure that no bacteria and germs are lurking around.
We Care For You!
---
Whether what you're trying to dispose of is something regular dumpsters won't be able to carry, we would always have an alternative solution for that. We never say no to our clients and that's what carried us to the top of the industry.
The whole of Florida trusts us and our services. They know that when they give Lantana Junk Removal and Trash Haulers a call, we'll always be where they want us to be – ready to assist.
Need a company that has a wide array of waste containers? Dial us now! We'll send you a free quote for whatever container or service you need! Don't worry – we never overcharge! Every bit of our services' prices and rates are affordable!
Here is a list of our services you can get at Lantana Junk Removal and Trash Haulers:
---
Lantana Junk Removal and Trash Haulers is the top company in Lantana that offers the best residential and commercial junk removal services. Here's our additional services:
---