Expert Demolition Removal Services in Lantana, Florida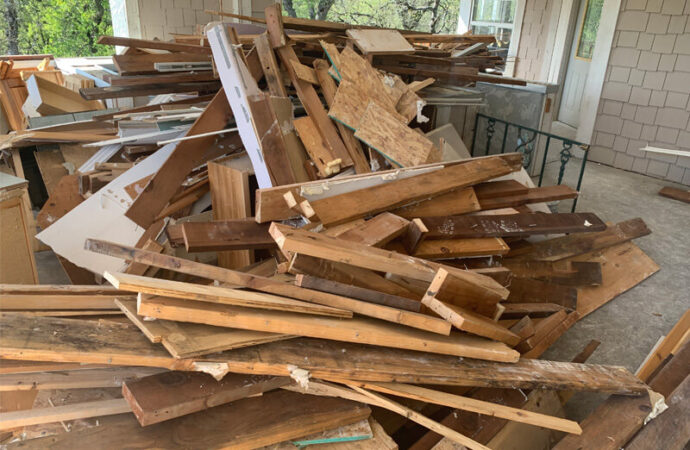 It can be challenging to get rid of any debris left after work has been completed, even if you're a skilled contractor. It doesn't really matter if your work involves demolition, remodeling, construction, or any other type of heavy work; you will need to focus on how you can provide great removal for your clients, especially when you're handling any demolition with all the waste and junk you cause. The process of disposing of leftovers can be costly and time-consuming. Our team at Lantana Junk Removal and Trash Haulers can help you with every step and make sure you complete everything in no time. If you're the property owner, you can also rely on us to perform demolition removal.
Our team offers a safe, efficient, and environmentally-friendly service for disposing of demolition rubbish, junk, and all type of waste. We will do a professional job that your demolition debris is cleared away from your site so that you can move on with your project. Or just focus on clearing everything without issues.
How can you get us there? Call us to schedule an appointment and receive a quote. Our professional and insured hauling crew will arrive at your site and ensure you get all the details about the cost and how we will handle the entire process.
We will contact you approximately 15 minutes before our arrival and provide a free estimate. This will be based on the number of debris and the work involved in demolition. 
We simply pick up the debris from demolition and transport it to our junk removal trucks. You won't be charged any hidden fees and will not have to lift a finger in the process since our team is there to handle the entire removal, from collecting the debris and junk to loading the truck and moving the rest.
How Do We Handle Demolition Removal?
Lantana Junk Removal and Trash Haulers has a team that is licensed and certified to lift all non-toxic items that can be lifted by at least two people, and if you need more, we will make sure to send several members of our team.
All debris from demolition or other processes can be removed by us. You don't have to rent a dumpster or worry about how you will manage the project. We'll be there to make sure that everything goes smoothly.
We offer flexible roll-off sizes and dumpsters to fit any project. A dumpster rental can be a great solution in many cases, but if this is too much work for you, you can rely on us for the entire process.
If you choose to rent a dumpster, the size of the container you get will be larger than you expected. You are only charged for what you actually use. The transparent and fair pricing of dumpster rentals is unique. However, if you would like us to handle the entire removal, please let us know.
What Type of Debris Can We Remove During Demolition?
We will take care of it no matter what size or type of trash you are removing from your home, office, or small area as long as it is a demolition taking place. If it is something else, we have a full list of services to fit your needs.
All debris from demolition can be safely and responsibly removed by us, including rubble and shingles.
We can also remove steel, concrete, tiling, and other metals. We can help with any type of cleanup and ensure all the space is free of dust and junk.
Here is a list of our services you can get at Lantana Junk Removal and Trash Haulers:
---
Lantana Junk Removal and Trash Haulers is the top company in Lantana that offers the best residential and commercial junk removal services. Here's our additional services:
---