Expert Residential Junk Removal Services in Lantana, Florida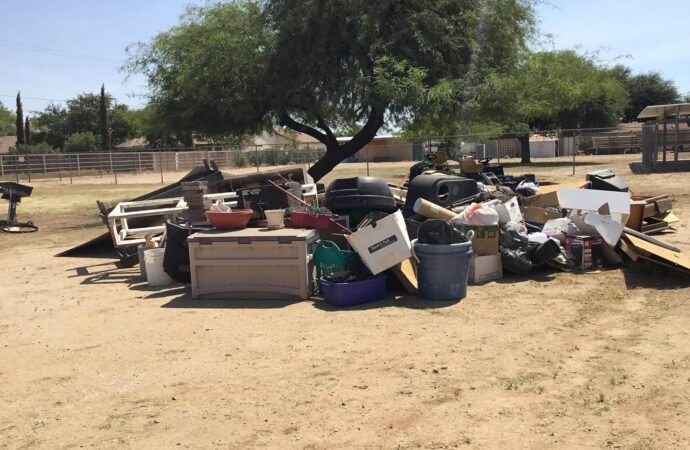 One of the beauties of being in Lantana is knowing that when it comes to residential junk removal, you won't have to struggle to look for qualified professionals to remove it for you our a one-time project or regular basis. Our team at Lantana Junk Removal and Trash Haulers can help you get rid of junk and other items in your home. Clearing out your home can be overwhelming, dangerous, and difficult. Our friendly team of residential junk removal experts can handle any job, big or small, with confidence. They will also take care of your home and make sure that you have an enjoyable experience and don't have to depend continuously on the municipal service.
We provide a simple way to clear junk from your property and ensure that everything in the space is completely clean and without any issues.
We help homeowners and tenants to find a simple way to get rid of unwanted junk. We are not your average service since we understand that you have limited time, so we show up on time, complete the task quickly, and make sure you get all the assistance you need while not having to worry about all the heavy lifting.
You can trust our junk removal team for fast and efficient service. It recycles more than any other junk removal company, making us your green choice, and you can rest assured that everything will be disposed of accordingly.
People love our professionalism and exceptional customer service. We provide a stress-free experience with upfront pricing, fast scheduling, and a clean sweep that will ensure you don't have to worry about junk anymore.
We Love Being Green
The junk doesn't need to be thrown away. In fact, we encourage recycling as much as possible. You can feel good about doing the right thing and feeling great when you work with our team and have all types of items—non-hazardous ones—removed by our members without any problems.
We also donate used items to local non-profits and donation centers. One person's furniture and electronics may be of benefit to someone else.
Happiness is found in a home that is clean and orderly. Do you have useless junk in your home? We can take care of everything and ensure you can declutter your entire place in record time.
We can take out all types of junk and make sure you don't have any more to worry about.
You are doing good for your community and the environment by working with us. Any unwanted items will be removed and donated to local charities.
We will dispose of junk that is not salvageable or recycle it in an environmentally-friendly way. We donate or recycle more than 84% of the junk that we remove from homes. We can help you get rid of junk and put your efforts into being more environmentally friendly.
We believe you deserve the best service. We go above and beyond to make sure that every step is completed with precision, care, and love.
Friendly and helpful, our team is licensed, bonded, and insured. We want to make junk removal enjoyable for all involved. We promise to bring smiles to everyone when we take away your junk. We'll not only take out your junk, but we will also relieve you of your stress.
Here is a list of our services you can get at Lantana Junk Removal and Trash Haulers:
---
Lantana Junk Removal and Trash Haulers is the top company in Lantana that offers the best residential and commercial junk removal services. Here's our additional services:
---