Expert Debris Junk Removal Services in Lantana, Florida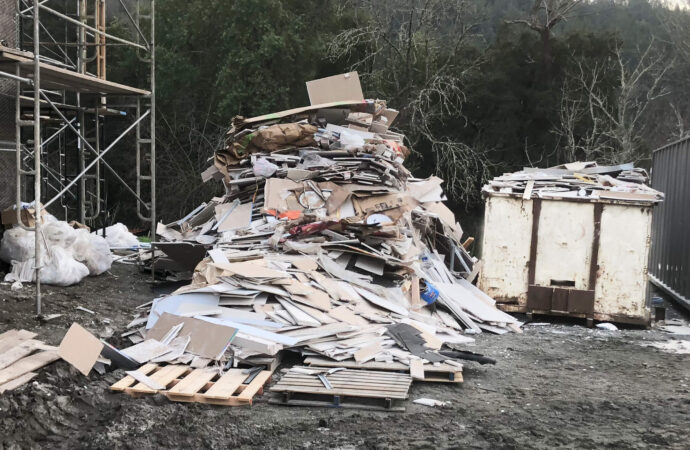 It can be hard to transport debris and even more if you still need to handle the debris and all the junk that is in the working space or construction area where the waste is located. Many people choose to rent dumpsters to remove their debris. Or, they focus on finding a company that will handle the entire removal. At Lantana Junk Removal and Trash Haulers, our team provides homeowners, contractors, and businesses with a simple method to eliminate tons of trash in one go. This includes all debris from constructions, renovations, and other projects, and rest assured we are well-equipped and ready to remove all the debris from your space.
Is it possible to take care of the trash on your property? Debris is more than the concrete and leftovers from other materials, after all, and you will need to focus on how the debris removal is handled. Of course, we are here to be more than the pickup truck you need.
We can take any debris junk removal as long as it's not hazardous chemicals or substances. We make sure everything goes to the best transition and recycling facilities in the city and nearby facilities.
We have several options to help you understand the details of the debris and the properties and areas we can assist you with since debris isn't necessarily what you see in the construction area of a building or similar ones.
We handle residential debris.
You can define residential debris as any household waste generated by a variety of projects, such as home renovations, garage cleanouts, and home repairs. There are also other options that require you to work with junk items and materials, and we will be there to take care of every single one of them.
We offer affordable dumpster rentals for all your debris removal needs on this property as well. But, above all, we come to you and remove all junk and debris, load our truck, and take it away or recycle it as much as possible.
You have the option to remove all your trash.
Construction debris refers to any material used in construction and remodeling. Concrete and block can also be found, but you'll notice most of it is commercial properties and projects.
Cleaning up commercial and construction debris is no easy task. You need a trustworthy debris hauling company such as us to manage your waste. We will always be there. We will ensure that your work area is tidy and clean with timely delivery and pickup of each dumpster we rent.
Storm debris is not a problem.
Storm debris refers to any debris that has been blown onto your property due to severe weather events, such as branches, shingles, and other debris. We will work around proper disposal and recycling of it.
We Make it Easy for You & All People Involved.
These aren't the only types we can remove. To learn more about our company and our services, contact Lantana Junk Removal and Trash Haulers to request a free quote and discuss the particular needs you have.
You can call, email, or fill out the contact form on this website. The team will respond immediately and set up a visit to provide a quote. This is completely free and comes with no obligations.
We are here to help you.
Here is a list of our services you can get at Lantana Junk Removal and Trash Haulers:
---
Lantana Junk Removal and Trash Haulers is the top company in Lantana that offers the best residential and commercial junk removal services. Here's our additional services:
---